Course Venues


Euneos choice of venues is based on two essentials: delivering professionalism and assuring personal well-being in order to warrant enjoyable course experience.


Helsinki, Finland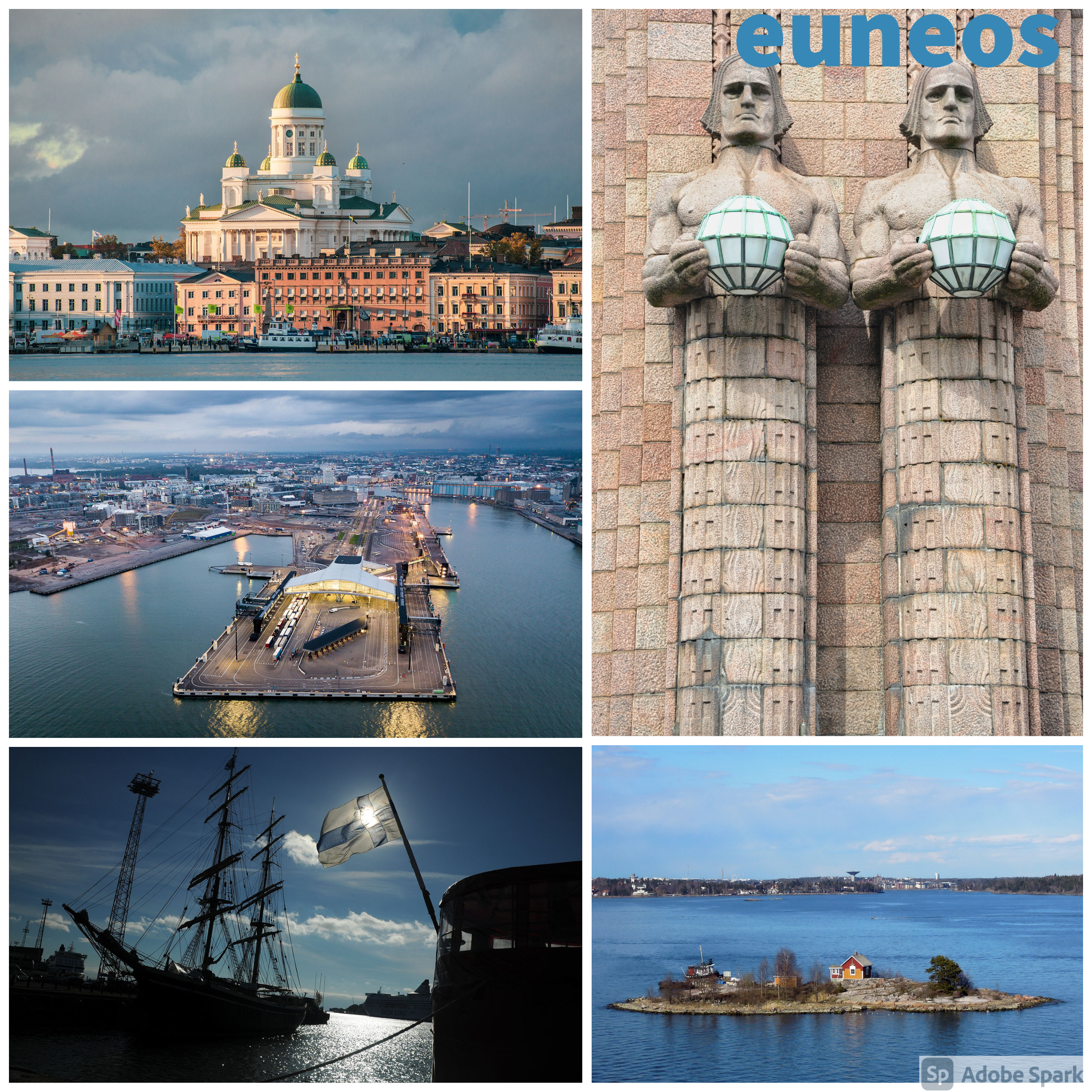 Description
Finland is such an amazing and unique country, not only because of the picturesque woods and lakes, the Aurora Borealis and Santa, but also because of its culture of trust, the culture of drinking coffee and the large number of Finns who speak excellent English but are rather a bit shy to do so. It has long cold winters, sometimes with temperatures even below 30 in the most northern parts and a very short summer. The capital area of Finland will satisfy all your curiosities, whether you are nature lover or enjoy long strolls down the museums' lobbies...
Benchmarking courses
Course Venue
Vantaa Vocational College Varia is located within the Helsinki metropolitan area at Tennistie 1, 01370 Vantaa. They offer multidisciplinary upper secondary education for both youths and adults with 17 different vocational upper secondary qualifications. Also, visits to other schools and support centers will take place depending on the course choice.
"How to commute between Helsinki - Tallinn?
1.
https://www.directferries.com/helsinki_tallinn_ferry.htm?&utm_source=google&utm_medium=cpc&gclid=EAIaIQobChMI2Y2a0OOagQMVE9UYCh3Lyg8yEAAYASABEgL06PD_BwE&gclsrc=aw.ds
2.
3.
https://www.sales.vikingline.com
4.
Compare fares at different operators:
https://www.directferries.com/helsinki_tallinn_ferry.htm?&utm_source=google&utm_medium=cpc&gclid=EAIaIQobChMItvaj9OOagQMVUAuiAx1siAwuEAAYAiAAEgIUVvD_BwE&gclsrc=aw.ds
NB.
Prices may vary at different times of each day. You may chosoe any afternoon / evening routes.
Please remember to check how to reach the terminals of each company by public transport on their website."
Future Education - Learning for Life courses
Course Venue
The venue is located in Kirkkonummi. Kirkkonummi is well connected to Helsinki and can easily be reached by train, about 30 - 40 minute ride.
LIFE courses
Educa fair
Educa fair takes place at Helsingin Messukeskus, right next to the Pasila train station and you can also easily reach us by bus. Cyclists can leave their bikes near the main entrance of Messuaukio or in the racks in front of Messukeskus Siive. Parking garage Messuparkki is located right on the side of Messukeskus, next to Pasila station.
Bus: Pasila can be reached by several buses from different parts of Helsinki. See the HSL route guide for up-to-date routes.
Train: Messukeskus can be reached carbon-neutral by train, from anywhere in Finland. All local and long-distance trains stop at Pasila station, which is a short walk from Messukeskus.
Note! Trams, buses and trains do not sell travel tickets. Buy a ticket in advance from the HSL ticket machine or with the HSL app.
Accommodation
If you would like to be close to the training location, Varia Vocational College, we recommend you to book a room in 20Rooms, a hotel with shared common areas and bathrooms which is within 5 minutes walking distance from the venue and only 2 stops from the airport.
If you opt for a hotel or apartment, it is probably most convenient to book closer to Helsinki or Tikkurila railway stations.
Forenom Aparthotel Vantaa Tikkurila
Connections
Helsinki Airport/Lentosaema is the major international airport in Finland. It is located in Vantaa municipality, part of the inner core of the Finnish Capital Region along with Helsinki, Espoo, and Kauniainen. You can get to Helsinki Airport with just one train ticket from anywhere in Finland. Another feasible option for international flights is Turku airport, which is approximately about 2 hour driving distance from Helsinki.
Once at the Helsinki Airport, you may purchase a multi-day ( 1 to 7 days) ABC ZONES ticket for public transport valid for Helsinki capital city area, Vantaa and Espoo for buses, trains, trams and boats to some of the islands (like Soumenlinna). Therefore, we warmly recommend purchasing a Regional Ticket.
You can purchase the ticket from the airport (arrival terminal, luggage lines, using the machine, or from R-kiosk (yellow shops) from Terminal 1 or from the train departure station from the machine. Prices may differ depending on the vendor so we recommend you the HSL app for the cheapest easiest way. You can also purchase it on the mobile HSL application.
Train (from Airport/Lentoasema –Helsinki region)& from Helsinki towards Vantaa Region –Hiekkaharju or Tikkurila
The train from airport to central railway station in Helsinki will be a ride of approx.20 min, you can pick the train via Tikkurila(otherwise you will have a longer ride)-train P.
From Helsinki Railway station towards Varia Vocational College, stop Hiekkaharju
The train from Helsinki railway station to Hiekkaharju station takes about 20 min, direction Airport ( symbol I for the train and train K towards Kerava). You can easily follow the names of the train stops in the train monitors, and listen to English information.
You can also check the route planner.
Catering options
You have your KA1 grant budget for your accommodation including meals. There are school restaurants in some venues providing school lunch. You may also bring your own lunch boxes with you to the venue if you prefer so, we will make sure you will enjoy it. Most of the schools offer vegetarian or lacto/gluten free meals. The courses will include time for relaxing coffee breaks, tea and special moments for cultural exchange. You are welcome to share something from your country and culture.
To see ...
Trainings in Helsinki will include practical hands on learning opportunities, school visits in Helsinki area and cultural situated places that would help grasp on social innovation: libraries as social innovation in Finnish education, interactive museums, the islands around Helsinki, sauna and other locally situated sensorial experiences, allowing participants to design their own learning experience and complete it. Moreover, there are many more attractions that promise unforgettable experience in Helsinki such as the interesting Helsinki architecture including Alvar Aalto's studio, Helsinki Cathedral by Carl Ludvig Engel, Senate Square, Old Market Hall, Löyly sauna and restaurant. While there, make the best of this unique opportunity and take a bite of the Finnish delicacies such as smoked salmon soup lohikeitto and dried reindeer meet kuivaliha. Do not forget to learn more about the famous Finnish culture of drinking coffee with a soft, toasty and aromatic pulla cardamom bread. Tervetuloa!
Check also the Helsinki card.