Course Venues


Euneos choice of venues is based on two essentials: delivering professionalism and assuring personal well-being in order to warrant enjoyable course experience.
Helsinki, Finland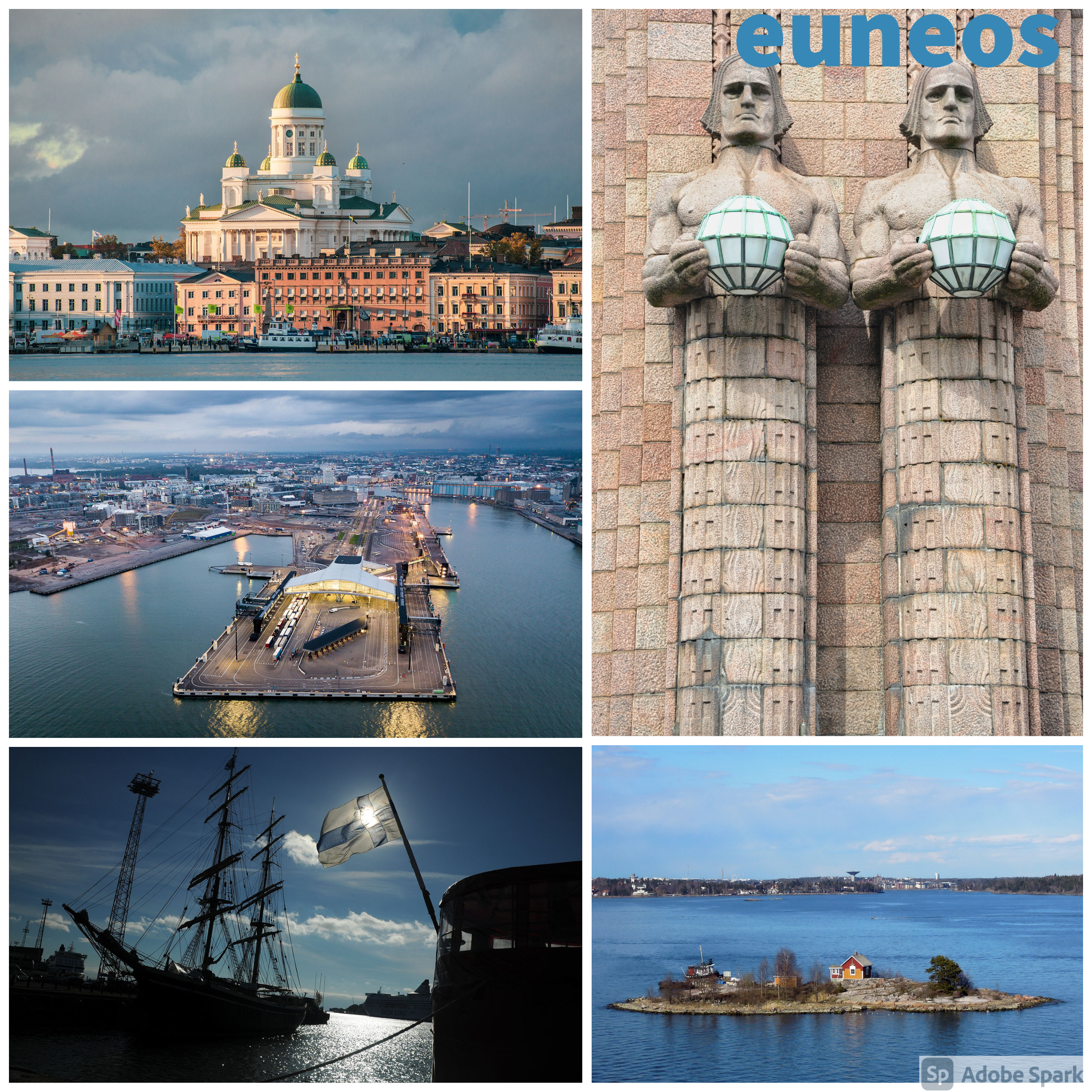 Trainings in Helsinki will include practical hands on learning opportunities, school visits in Helsinki area and cultural situated places that would help grasp on social innovation: libraries as social innovation in Finnish education, interactive museums, the islands around Helsinki, sauna and other locally situated sensorial experiences, allowing participants to design their own learning experience and complete it. Moreover, there are many more attractions that promise unforgettable experience in Helsinki such as the interesting Helsinki architecture including Alvar Aalto's studio, Helsinki Cathedral by Carl Ludvig Engel, Senate Square, Old Market Hall, Löyly sauna and restaurant. While there, make the best of this unique opportunity and take a bite of the Finnish delicacies such as smoked salmon soup lohikeitto and dried reindeer meet kuivaliha. Do not forget to learn more about the famous Finnish culture of drinking coffee with a soft, toasty and aromatic pulla cardamom bread. Tervetuloa!


Tallinn, Estonia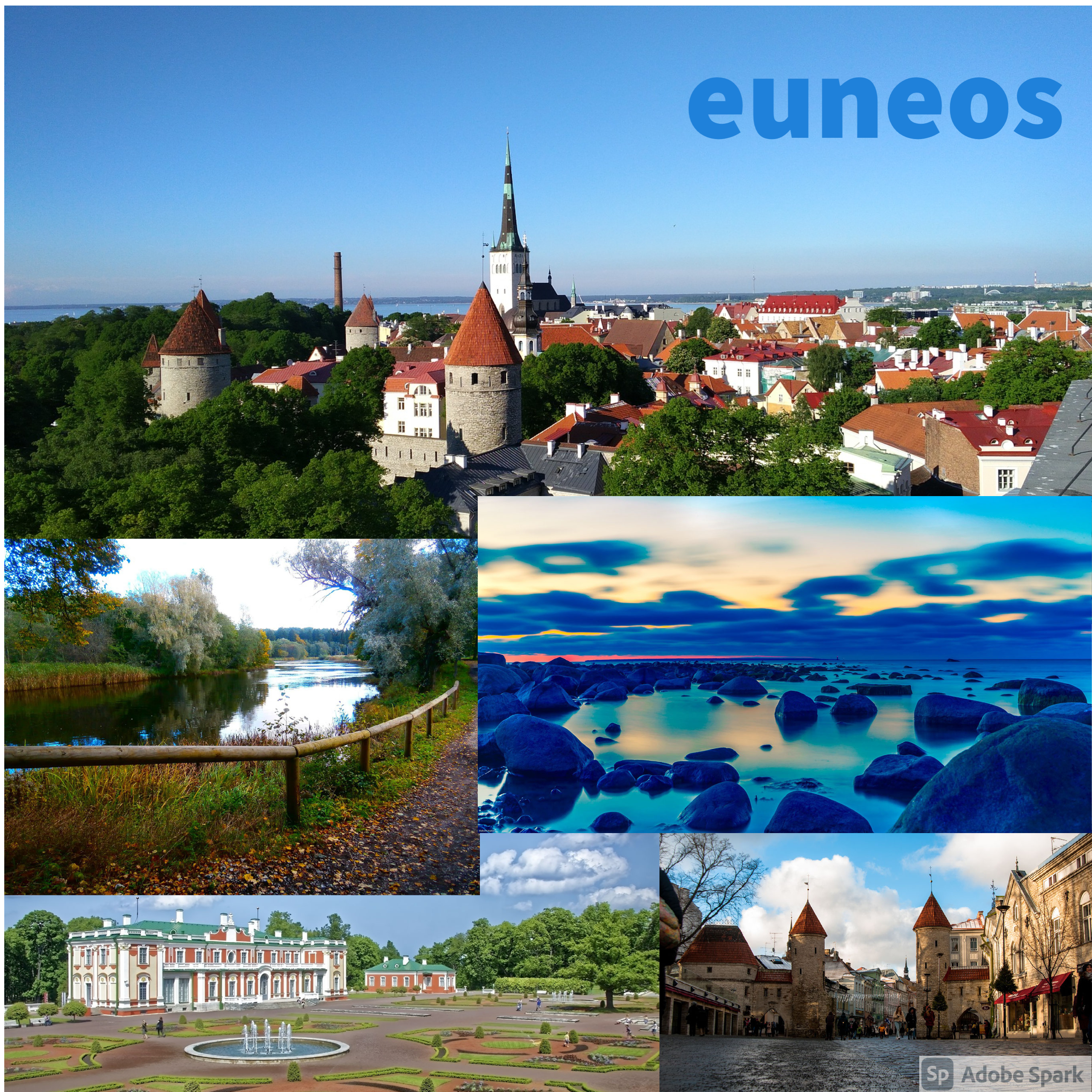 Besides the conditions provided for an extraordinary learning experience at Tallinn University, located in the heart of Tallinn, Narva Road 25., you will find many famous sights in the central part of Tallinn as well, such as the Old Town, Kardiorg Park, Tallinn Port and much more. Whether you have a refined taste of a gourmet or you will rather enjoy a tasty bite of street food, Tallinn is the best place to pleasure your taste buds by taking a culinary excursion at Pärnu Museum, Open Air Museum and many other food festivals. In other words, Tallinn is the best place for food lovers where you can enjoy the best of the culinary world for less. After a nice meal, one can enjoy one of the five seasons in Estonia by roaming in the untouched nature and breeding the cleanest air, enjoying a hike, horseback riding , birdwatching etc. Estonia is proud of its quality labels and it is considered to be the green travelers' paradise!
Therefore, it is not a surprise that the venue for Eco-camp is Metsamoisa ( = Wild Forest) http://www.metsamoisa.ee, a training venue 100 km away from Tallinn. Transport by bus. The course will stay in Metsamoisa ( = Wild Forest) for 1-2 nights, the rest of the time in Tallinn and/or Sagadi Manor (Estonian forestry museum and environmental education centre: https://www.sagadi.ee). Tere tulemast!


Benalmadena, Spain



Some of the Euneos courses take place at Sensara, Benalmadena located at Calle Arroyo Hondo, 29639, Benalmadena only 20 minutes walking distance from the picturesque Benalmadena Pueblo and a 20 minute drive from the famous Costa Del Sol in Benalmadena. The premises we use have several working areas enabling more interactive approach. The venue provides private WIFI with a strong internet connection. There is a restaurant on site for coffee breaks and lunch.The majestic sun of Andalusia enriches the taste of the paella, local tapas, the matured manchego cheese, the sizzling pil-pil and many other delicacies. Its deep warmth can be particularly tasted in the sweetness of the Malaguena wine.The remarkable city of Malaga is only about 18 km away. The birthplace of Picasso, the Alcazaba, Teatro Romano, the Cathedral, Centre Pompidu, Picasso Museum, Parque de Malaga, Puerto Malaga, Semana Santa processions and many more are spectacular experiences that take the breath away... La bienvenida!


Rovaniemi, Finland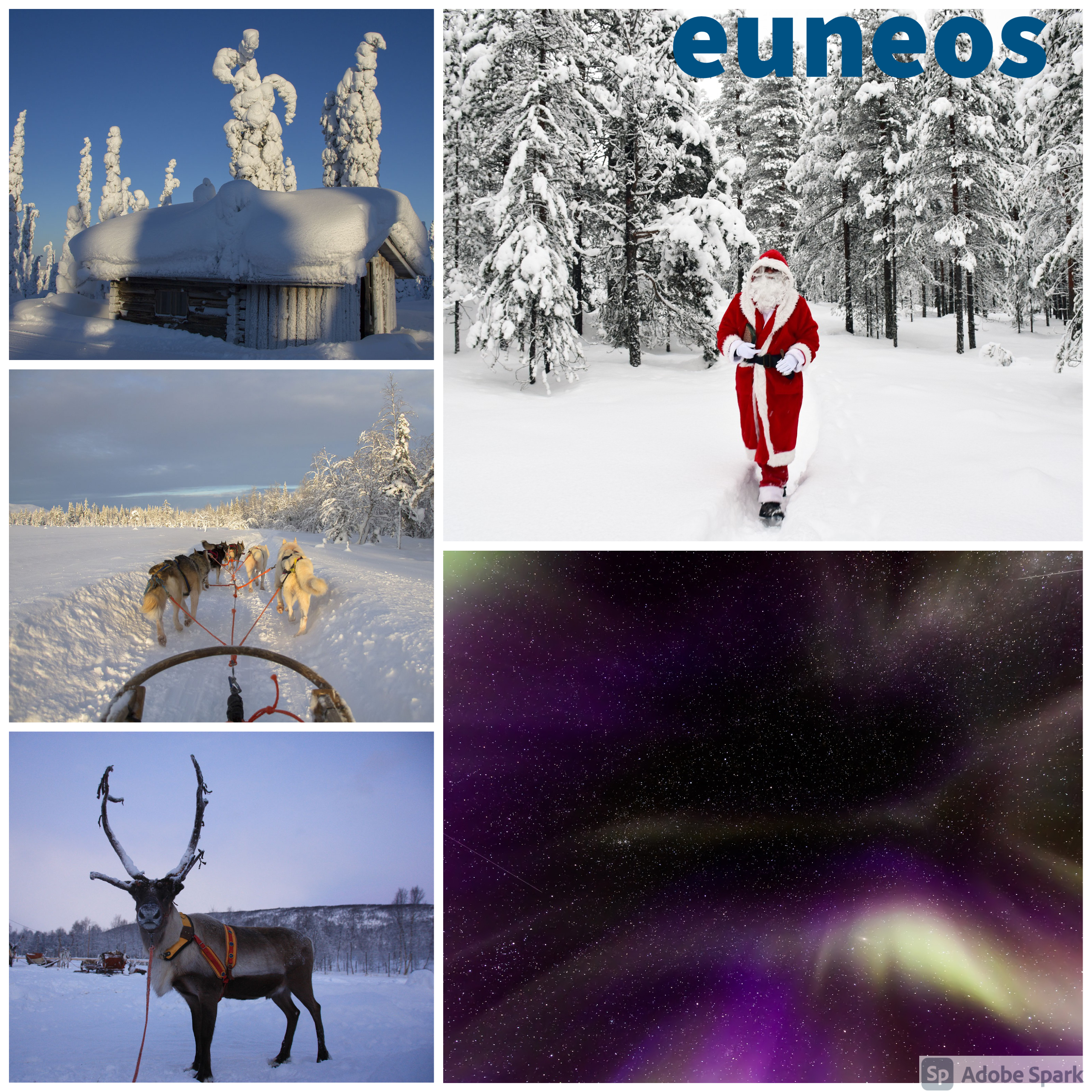 LIFE2022 takes place right by the Arctic Circle, in the city of Rovaniemi, also known as the official hometown of Santa Claus. During the event, you have an opportunity to meet him in person and participate in many other awesome winter adventures. The city is about 800 km north from Helsinki, the capital of Finland. In the past few decades Rovaniemi has grown into a busy and active town with now more than 61.000. Rovaniemi is also the educational center of Lapland and there are two universities located in Rovaniemi. The University of Lapland is the northernmost university in Finland and in the European Union. Lapland University for Applied Sciences has its home base in Rovaniemi. The unique location of Rovaniemi on the Arctic Circle has attracted more than 400.000 tourists each year from all over the world. For information about Rovaniemi, visit www.rovaniemi.fi. The main venue for event is at the legendary hotel Scandic Pohjanhovi, in the best location in Rovaniemi and you can spend the last night of your trip in the Snow Hotel or Igloo! Tervetuloa!
Madeira Institute of Interactive Technologies, Funchal, Portugal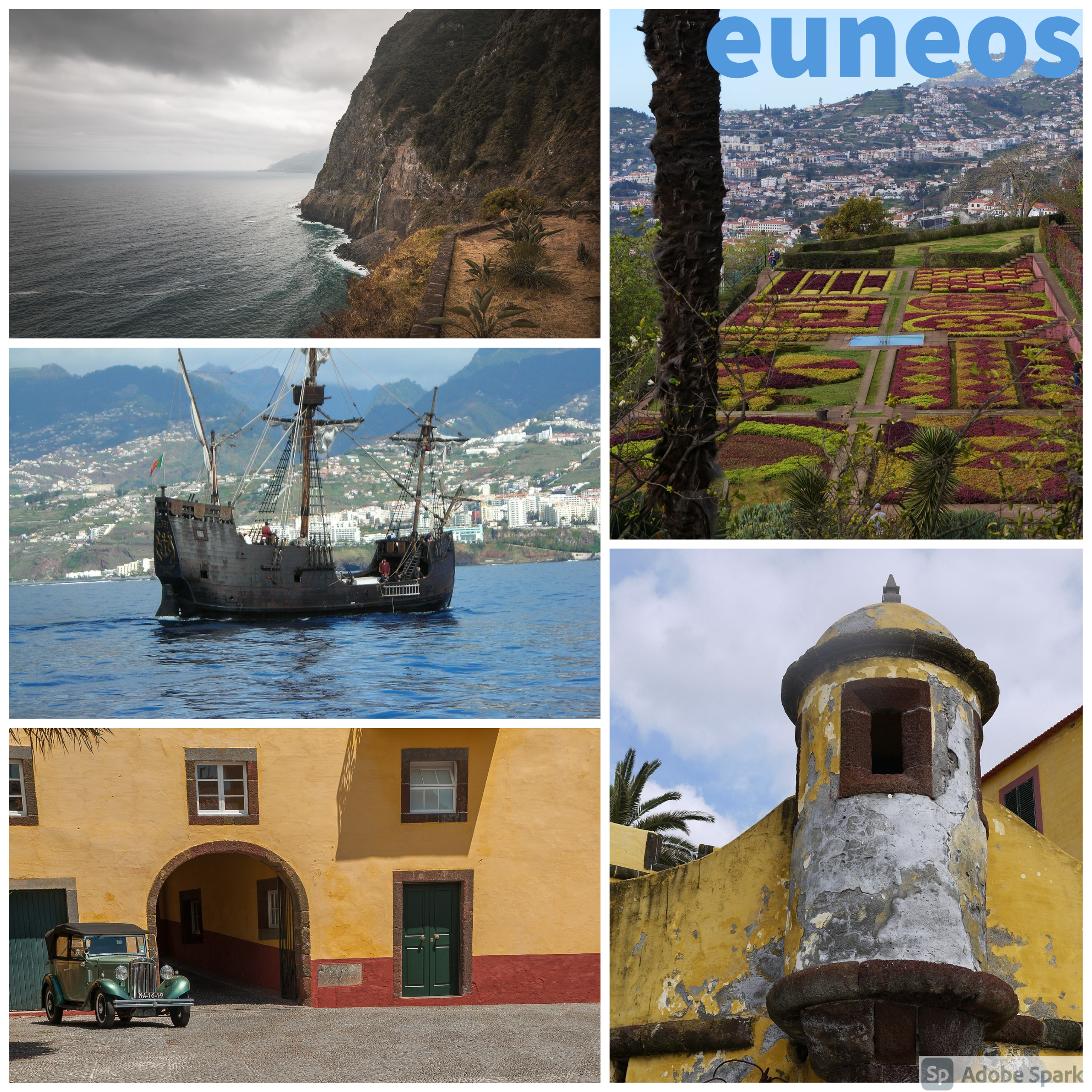 Maderia Institute of Interactive Technologies is a modern building at the Technopol grounds and is situated at about 2.5 km from the Funchal city center. Moreover, during the course, a visit to Basic Education and Secondary School of Dr. Ângelo Augusto da Silva is arranged as well as an optional bus tour to East and North coasts of the Madeira Island. While in Funchal, use this wonderful opportunity to visit its top attractions: Pico do Ariero, Monte Palace Madeira, Telefericos da Madeira, Parque de Santa Catarina, Palheiro Gardens, Santa Maria Street and much more. You can enjoy a variety of traditional dishes unique to Madeira such as: Espetada Madeirense, Filete de Espada, Lapas, Cozido Madeiense, Polvo, Sopa de Trigo, Castanhetas, Cracas etc. with typical drinks such as Poncha, Nikita, Pe de Cabra and Cane liquor with a tropical splash of exotic fruits. Bem-vindo!
Rijeka, Croatia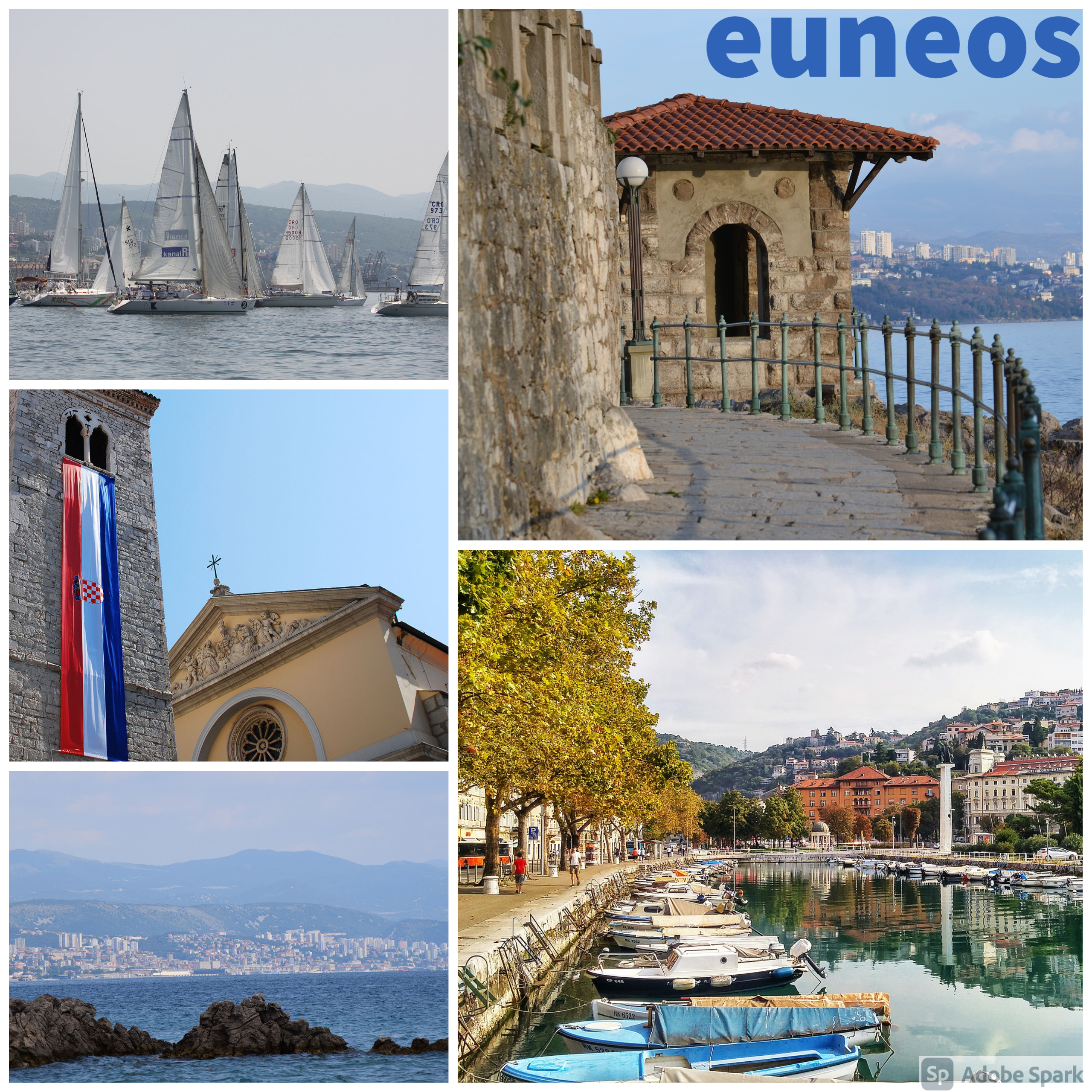 Rijeka is the European Culture Capital of 2020. The first thing you should do while in Rijeka is a promenade on Korzo, a lively street full of shops, cafes and restaurants and enjoy a cup of coffee on the sun while chatting about life, an enjoyment unique to Balkan peoples. It is also an opportunity to browse through the beautiful architecture which is the city's Hapsburg heritage. Moreover, the visit to Trsat Fortress, Cathedral of St. Vitus, Museum of Modern and Contemporary Art, Maritime and History Museum of the Croatian Coast or take a dip into the crystal clear waters of Sablicevo Beach. The delicacies that we recommend you try while in Croatia include black risotto, boshkarin, brodetto, buzara, peka or raw sea food with a glass of the famous Malvazija or Teran wines. Dobrodošli!
Oulu, Finland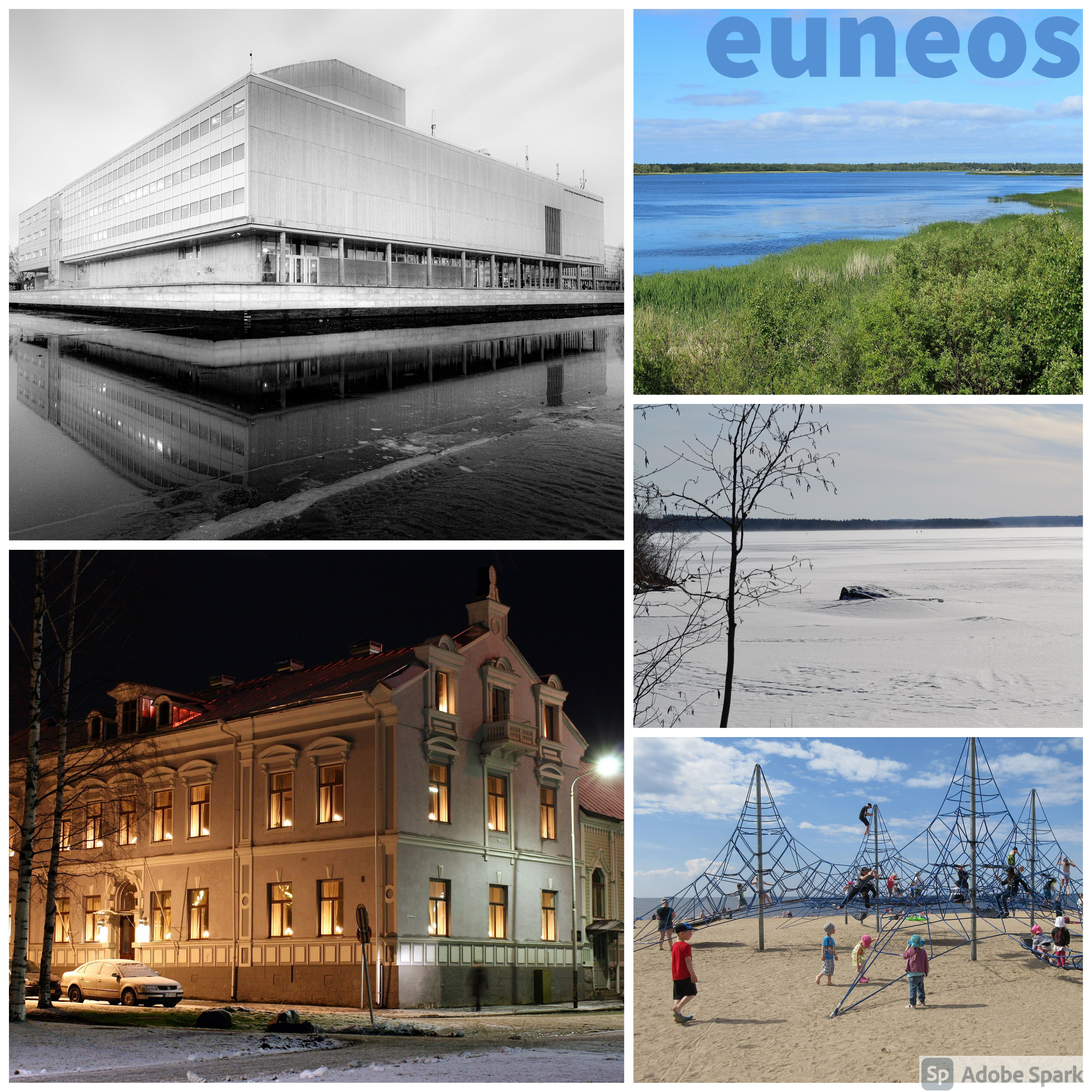 Oulu is to be the European Capital of Culture 2026. Oulu is located in Northern Finland, North Ostrobothnia. Living in Oulu does not feel like living in a city because its unique arrangement intertwines nature within the city itself. By being the home of the University of Oulu, one of the largest universities in Finland, it is also the home of around 13 000 student from Finland and around the globe. While in Oulu, we recommend that you visit Nallikari Beach as the best place for spotting Aurora Borealis or the northern lights. Other attractions that you should not miss in Oulu include Ainolan Puisto, Toripolliisi statue, Oulu Cathedral, Oulu museums and much more. In less than a 3 hour drive you will reach Rovaniemi, also known as the official hometown of Santa Claus where you can meet Santa in person. We also recommend that you spend one night of your trip in the Snow Hotel or Igloo. It is definitely an unforgettable experience. Tervetuloa!
Cadiz, Spain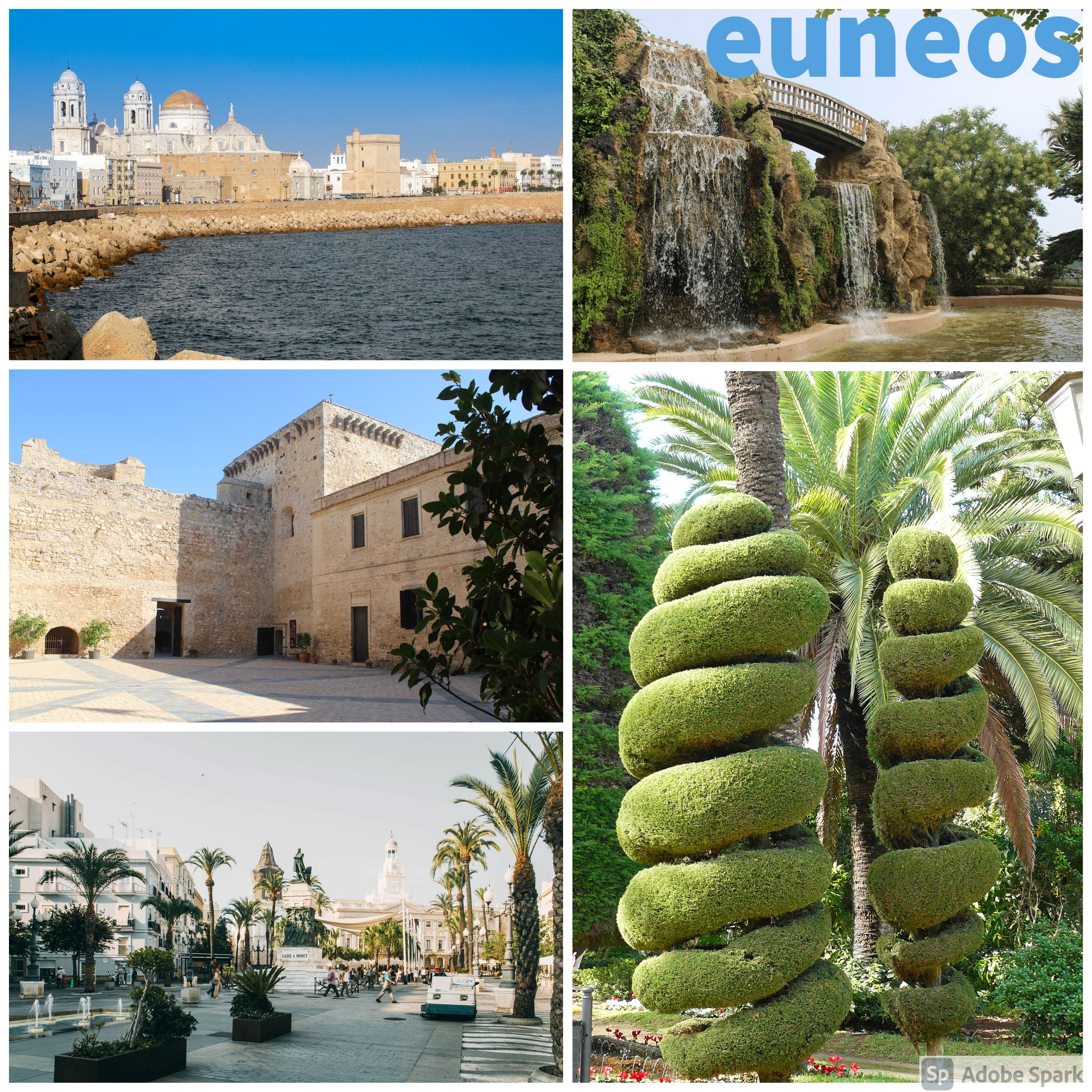 Valdelagrana is a residential and holiday area in the city of Puerto de Santa María, very close to Cadiz and Jerez de la Frontera. Hotels are located in a wonderful gold sand long beach, and the area has a lot of shops restaurants and bars, an it is very well communicated by train, or bus with Puerto de Santa María, Jerez de la Frontera and Cadiz (also by boat). The weather in October has an average temperature 19,1º C (day time high average 23 º C). The area of Valdelagrana has a natural park called "Los Toruños", very nice to visit in the afternoon.
Valdelagrana, El Puerto de Santa María, and Cadiz are very old and wonderful cities to visit. This area is close to Jerez de la Frontera and the best scenario for sherry wine and brandy production. Also, you will find a great variety of local food call "tapas", so that going out in the evening become on a special trip for the senses. There are different type of activities that we will organise depending on demand: bicycle tour to the natural park "Los Toruños", visit of the city of Cadiz in the afternoon, visit to a wine cellar and more. La bienvenida!
Santa Cruz, Tenerife


The educational center Las Indias is located on the top of a hill, Calle Eladio Roca, 8 in Santa Cruz. While in Tenerife, one can enjoy the sun on some of its famous beaches: Playa de las Teresitas, Playa de la Pinta, Playa de Las Gaviotas, El Pris and many more. If you are not a beach person but still enjoy the outdoors, Tenerife offers many other activities such as hiking, safaris, eco tours and other. We warmly recommend that you visit some of its more urban attractions such as: Auditorio de Tenerife Adan Martin, Museum of Nature and Archeology, Plaza de Espana, Parque Garcia Sanabria, Plametum of Santa Cruz de Tenerife etc. Speaking of food and drinks, Tenerife is well known for its fresco goat cheese, fresh fish, rabbit stew combined with mojo sauce and some of its wines like Bodegas Monje (Camino Cruz de Leandro 36) and Bodega Reveron (Los Quemados 8). La bienvenida!


Amsterdam/Utrecht, The Netherlands


The course venue is located at Zaalverhuur 7 in Utrecht with a one day school visit and cultural trip to Amsterdam. Besides the Amsterdam Canal Trip offered, we warmly recommend that you visit the Van Gogh Museum, Anne Frank House, Rijksmuseum, Stedeljik Museum, Dam Square, Vondelpark and much more. While in Utrecht you can join different tours such as: sightseeing tours, architect tours or cultural tour or visit some of its churches, cathedrals, specialty museums and more. Traditional Dutch foods that you should try while in the Netherlands include small pancakes poffertjes, pickled haring with onions, stamppot, Dutch doughnuts oliebollen or the delicious appeltaart. Welkom!
Inari/Lapland, Finland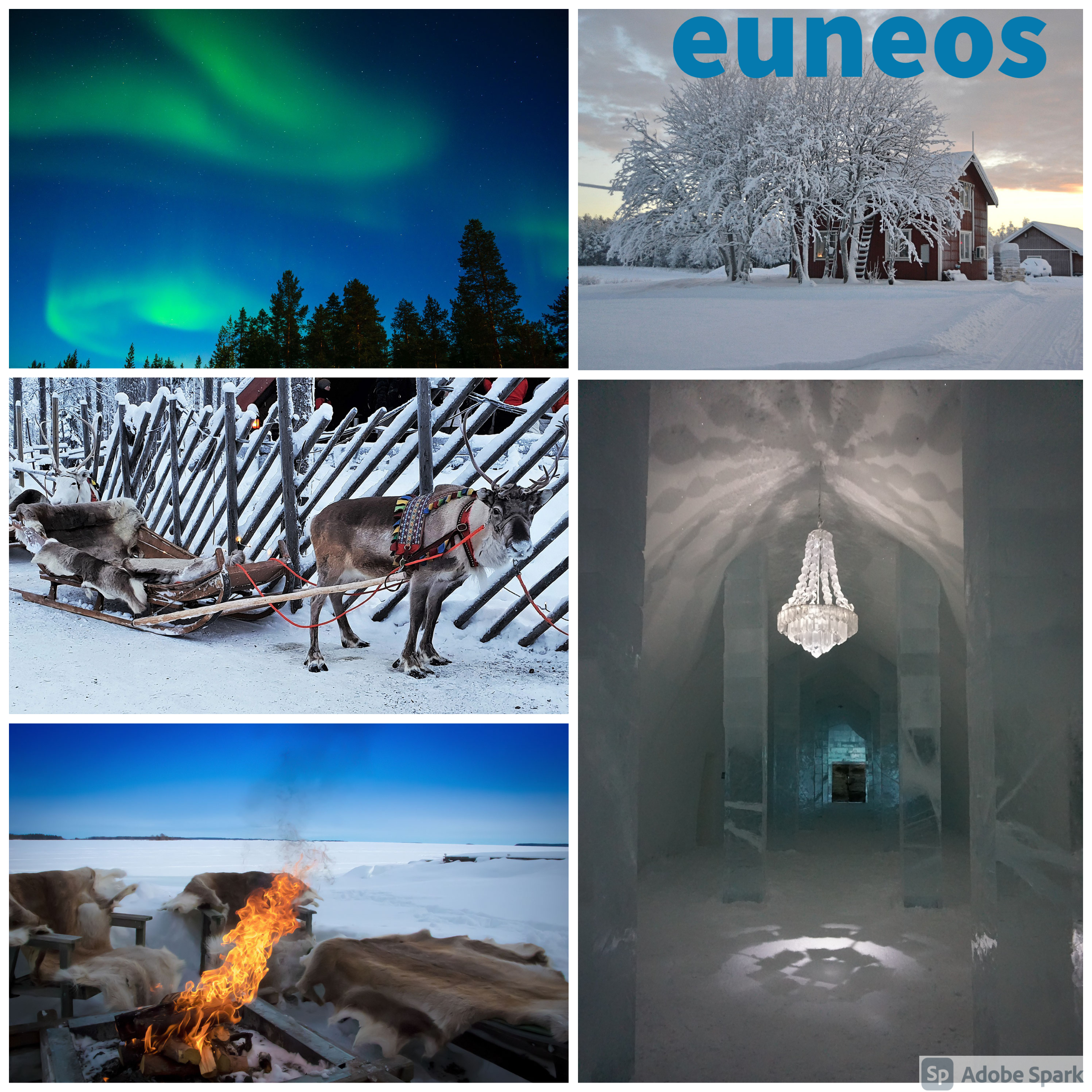 This is a unique opportunity to spot the Northern Lights or enjoy midsummer in Lapland. We warmly recommend that you visit Siida - Sami Museum and Nature Center and the Sami cultural Centre Sajos learn more about Sami culture. An exciting experience are a number of Reindeer farms that you can visit or many other private and custom tours or enjoy the picturesque nature with a number of outdoor activities. If you like new and unique food experiences you can opt for traditional Sami dinner, reindeer specialties, mushroom and fish dishes or go on safari and catch your own king crab. from the Barents Sea. After a 3 hour drive you will reach Rovaniemi, also known as the official hometown of Santa Claus where you can meet Santa in person. We also recommend that you spend one night of your trip in the Snow Hotel or Igloo, it is an unforgettable experience. Tervetuloa!


Porto, Portugal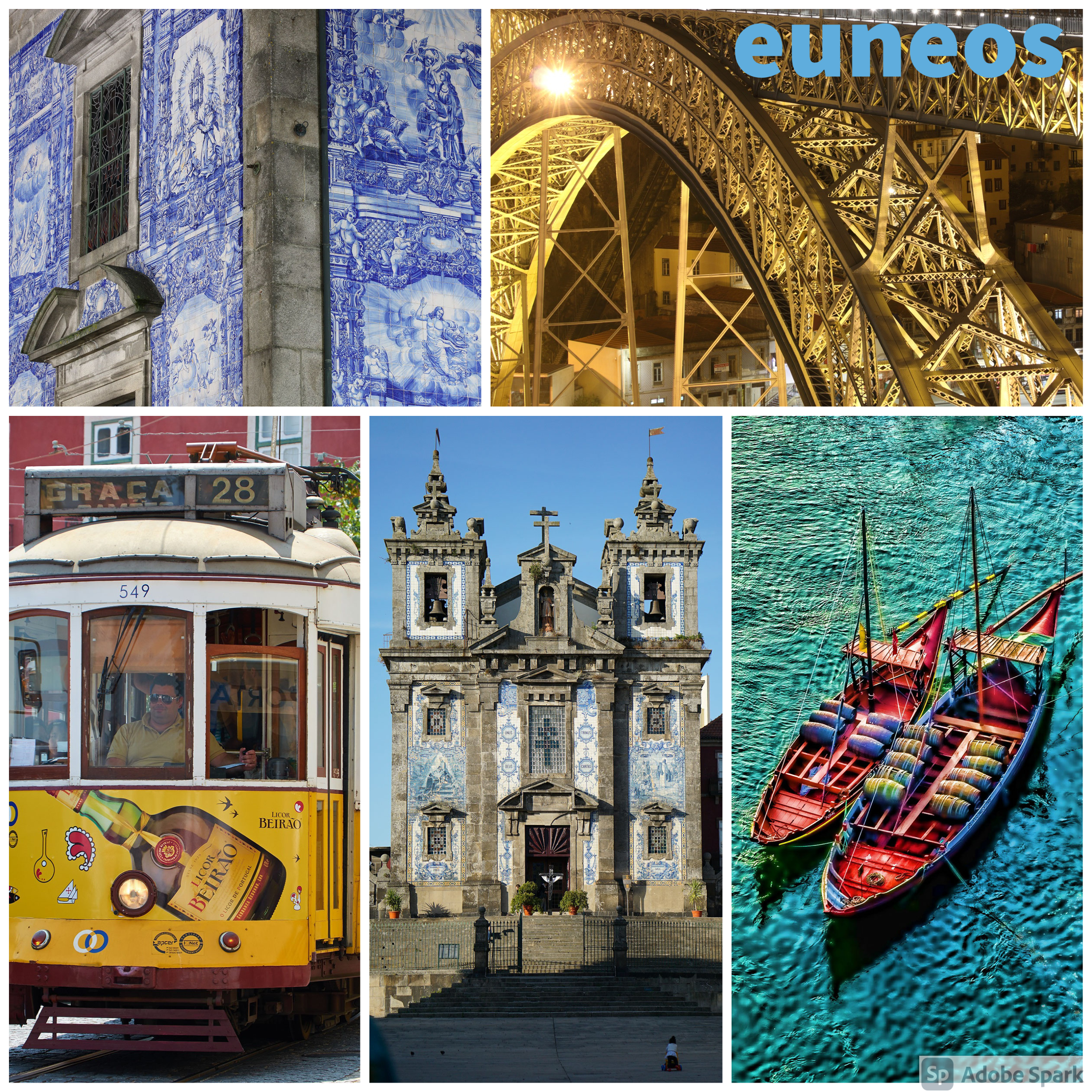 The well known attraction in Santa Maria de Feira is the Castle of Santa Maria de Feira, only 23km from central Porto. Besides this historical landmark, another attraction is the Viagem Medival em Terra de Santa Maria, the medieval fair, where alongside the back in time travel like experience, one could satisfy many other senses with great food, wine and music. Other attractions worthy of your time are the Museu Convento dos Lóios, Zoo de Lourosa, Museu de Papel and other. As of traditional food delicacies, we warmly recommend the runny mountain cheese Queijo da Serra de Estrela, Francesinha sandwich, slowroasted Sandes de pernil or Bachalau cod fish combined with the world famous Portugese wines. Bem-vindo!
Thessaloniki, Greece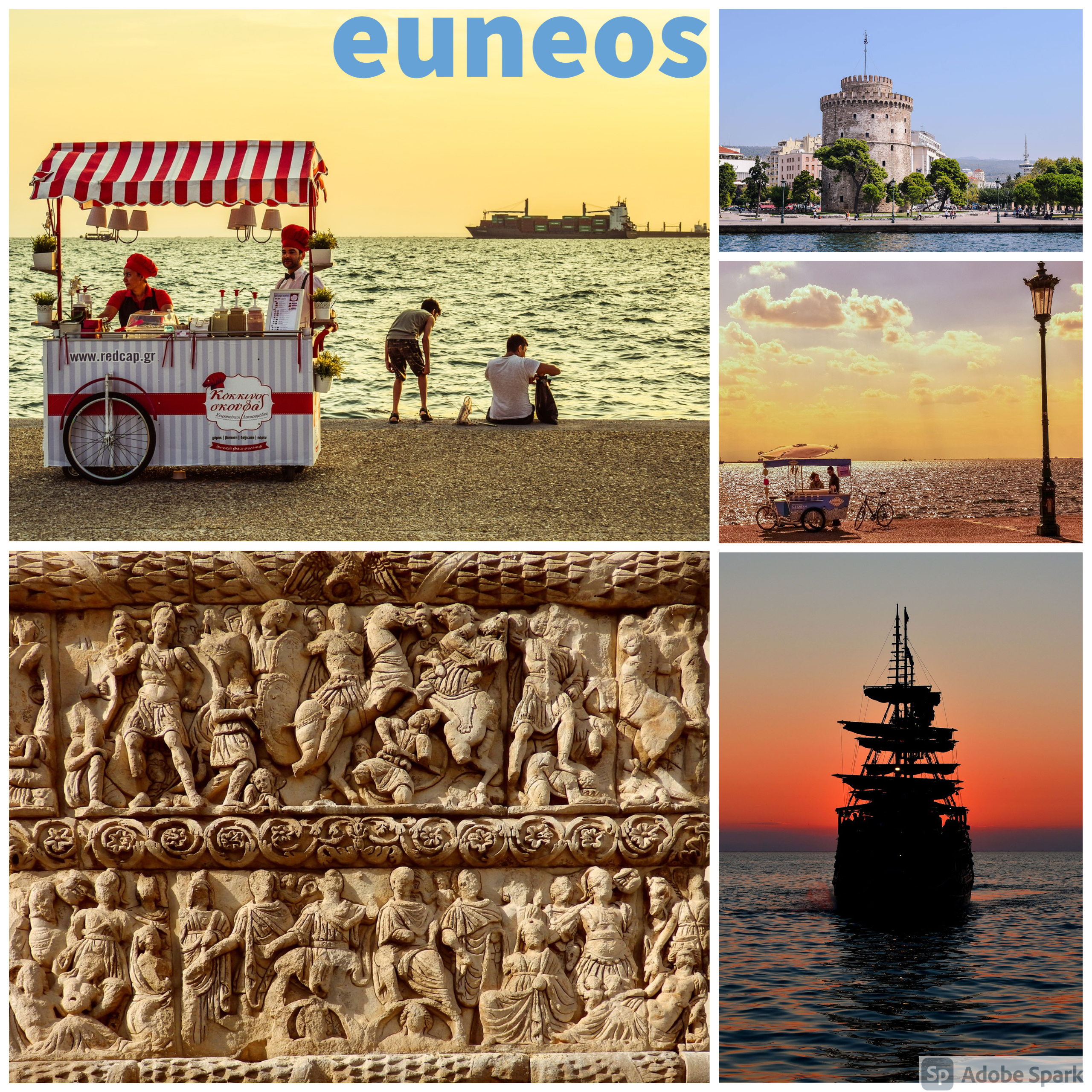 Classroom in My Back Pocket course takes place in the beautiful city of Thessaloniki on the coast of the Aegean Sea. Besides the picturesque sea sights, some of the famous sights of Thessaloniki include the Roman Rotunda mausoleum that was converted into Saint George's Church, The White Tower: Relic of the Byzantine-Era Ramparts, Church of Saint Demetrius, Ano Poli, Byzantine Walls and much more. If you enjoy hiking and nature, make it a day with one day trip to Mount Olympus. Yet, on the top of it all, we warmly recommend a visit to the sacred Meteora Monasteries built over mesmerizing 300 meters high rock formations which were proclaimed a UNESCO World Heritage Site.
Once in Thessaloniki, besides the olives and ouzo as starters, some of the delicacies everyone should try include sesame bagel - koulouri Thessalonikis, the world famous spanakopita, souvlaki or pita gyro sandwich and for a dessert, a good choice is a piece of baklava, a chocolate covered tsoureki or a bougatsa - custard cream filled croissant pastry. Καλώς ορίσατε!